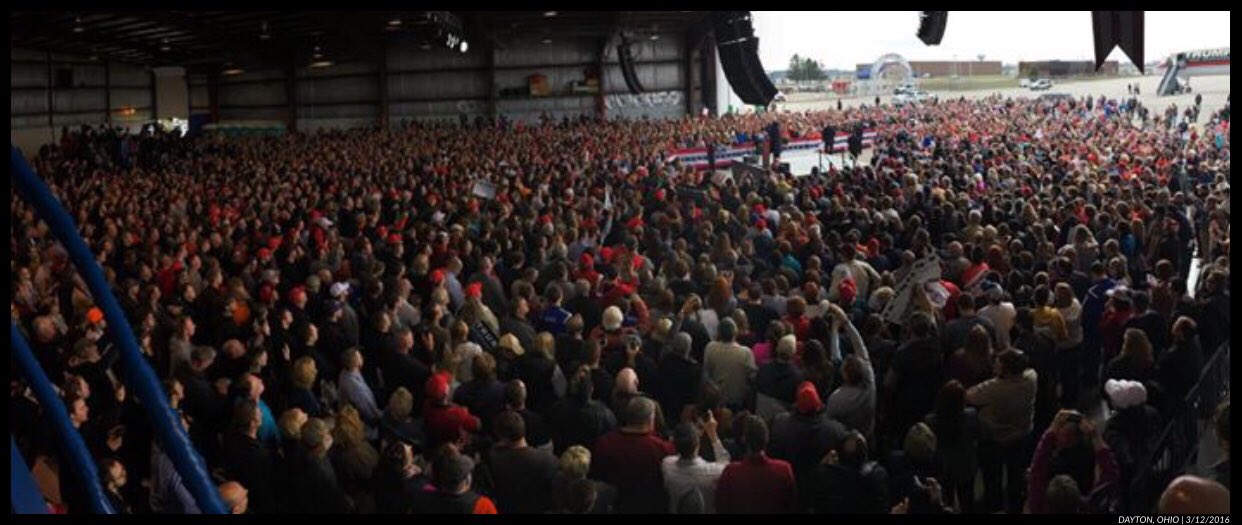 After what happened last night, Donald Trump's usual unflappable form deserted him at a rally in Dayton, Ohio. A video caught the moment Mr Trump became jumpy after an audience member tried to breach the security barrier.
The Republican presidential hopeful was surrounded and manhandled by security but did not leave the stage. More after the cut…
"I was ready for him, but it's much easier if the cops do it, don't we agree?" Mr Trump said to the crowd.
A man named Thomas Dimassimo was later arrested and charged with disorderly conduct and inducing panic, ABC News reported.
"Trump was giving his speech and everyone was into it. And within about a split second somebody from around the bend had jumped over the fence and was charging Donald Trump," eyewitness Chris Famiano told ABC. "And before you know it the Secret Service had like four or five guys on him, they wrestled him to the ground." "They put him in the ties and then they took him away."
The speech continued without further incident. Mr Trump also spoke in Cleveland, Ohio. Mr Trump later said that the Dayton event was the "largest in airport history."